Here at Barrier Fence, LLC, we offer fencing services to residential, industrial and commercial properties. One of the types of fences that we often install and repair is chain link fencing. If you have a chain link fence installed, you may find yourself wondering how you know whether repairs are needed. Here are a few of the signs that you may want to call us to help you with a repair for your chain link fence.
The Fence is Rusting
One of the issues that can develop with chain link fencing is that the fence is rusting. If there is a small amount of rust on the fence, the rust may need to be removed and the chain link fence may need to be painted, sealed or coated to help prevent rust in the future. It is important to note that if the fence is covered in a large amount of rust or if the rust has eaten away at and weakened the metal, fence replacement may be your only option.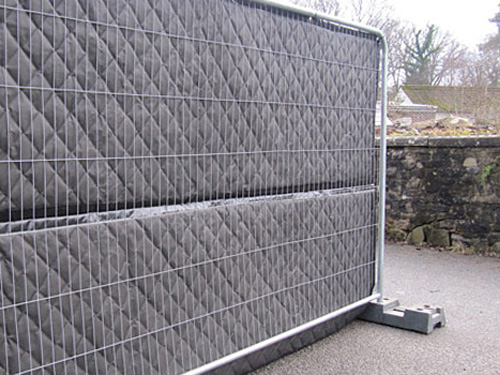 The Chain is Unlinked
Another sign that indicates that your chain link fence needs to be repaired is that the chain is becoming or has become unlinked. The chains on your chain link fence are linked together to create a pattern that helps to keep things enclosed within your property line and unwanted items out. But if someone cuts through the fence or the wires start to unravel, you may see the links become unlinked. If this occurs, repairs are needed to link everything back up and strengthen your fence again.
The Posts are Falling Over
The last sign that is indicative of a chain link fence needing repairs is posts that are falling over. A chain link fence uses posts to support the fence. If the posts are falling over, your fence may also be falling over. In some cases, new holes need to be dug to support the posts due to soil erosion. In other cases, the wind was so strong, it blew the posts over and setting them back up again can solve the problem. Regardless, a contractor can figure out why the posts are falling over and repair them so they are strong enough to support your fence going forward.
Barrier Fence, LLC is here to help you with all of your commercial, industrial and residential fencing needs. If you are looking to have a new fence installed, or need repairs made to an existing fence, call us today. One of our fencers can take a look at your fence or property and determine how to best help you. Call us today to obtain a free estimate or to schedule an appointment to discuss your fencing needs with us.